Poop Scooping Services
Scooping poop from your yard is definitely one of the worst things about having a dog. But unfortunately, it's one of those jobs that needs to be done on a regular basis for the health and safety of your family and your dog.
Keeping your yard free of dog waste:
Reduces smells and odors
Prevents certain diseases from being transmitted
Reduces coprophagia (stool eating)
Prevents the spread of parasites
Protects waterways from contamination
Our Poop Scooping service can take this unpleasant chore off your hands and leave your yard looking and smelling great. We always bring our own equipment and can remove the waste from your property or bag it and place it in your trashcan.
For your convenience, we offer a variety of Pet Waste Removal options.
Pet Waste Removal – One-time Cleanup
1-2 dogs
$45
3 or more dogs
$65
Pet Waste Removal – Weekly Poop Scoop without other pet services
1-2 dogs
$25
3 or more dogs
$35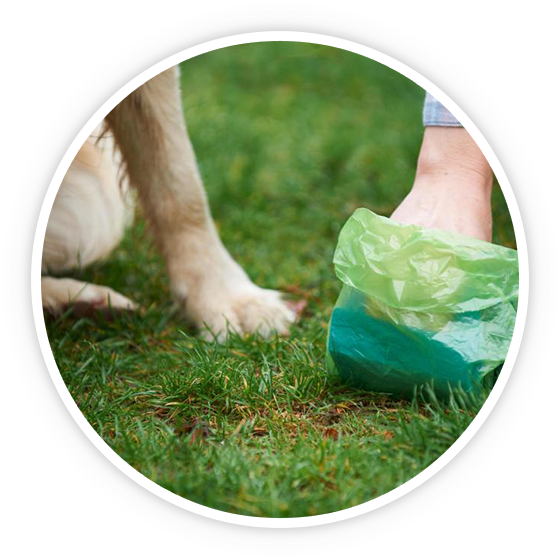 "My puppy loves Carol which speaks volumes of her. She and changes her puppy pads, she feeds her, gives her new water and takes her on a little midday walk. She has also done nice gestures like take my trash out and bring my puppy little "prizes" like healthy treats and antlers. I have a very demanding job and it's nice to know my puppy is being taken care of her while I am working. I can't speak highly enough about her. She even sends me daily pictures." Danielle, Summerville, SC